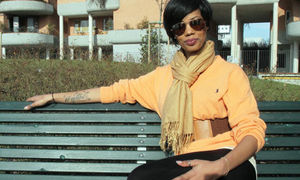 Evidence given to Rome parliament alleges cocaine was found in flat provided to female model friend of Italian prime minister
The scandal involving Silvio Berlusconi's private life deepened today after drugs were mentioned in new evidence to Italy's parliament.
The new evidence delivered yesterday revealed that almost 3kg of cocaine were found last year in the cellar of a flat allegedly provided free of charge to one of Berlusconi's guests at his villa outside Milan.
Marysthell García Polanco, from the Dominican Republic, is a model and former weather announcer, known among other things for a celebrated appearance in the "sexy car wash" segment of a popular reality show on one of Berlusconi's television channels.
The drugs were part of a haul of more than 12kg allegedly belonging to García Polanco's boyfriend. He was arrested while driving a car belonging to Nicole Minetti, who, prosecutors claim, organised the supply of women for Berlusconi's parties.