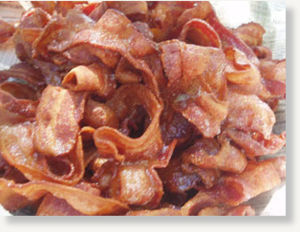 London - UK budget airline easyJet apologized Tuesday to Jewish customers after the only food choices served on a flight from Israel were ham melts and bacon baguettes.
Passengers who follow the faith's ban on eating pork were forced to go hungry for the four-and-a-half hour journey from Tel Aviv to London.
The airline introduced the route in November, proudly promising that in-flight menus would feature kosher food that met Jewish dietary laws.