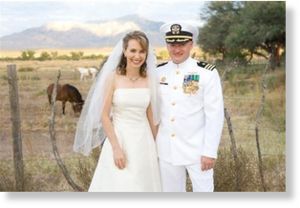 Captain Mark Kelly, the astronaut who commanded the final Space Shuttle Endeavour flight, will retire from the Navy and NASA to focus on his wife Congresswoman Gabrielle Giffords' recovery and work on a memoir with her.
"I want to be by her side. Stepping aside from my work in the Navy and at NASA will allow me to be with her and with my two daughters," Kelly said in a statement posted to his Facebook page on Tuesday.
Giffords is recovering after being shot through the head at a Congressional outreach event in Tucson on January 8.
The as-yet untitled memoir will be published by Scribner, an imprint of Simon & Schuster, which said in a statement it will be a "deeply personal account" of the couple's courtship, Giffords' career in politics and the shooting.
It also will tell the story of her recovery process and trace Kelly's career from decorated Desert Storm combat pilot to his recent mission as shuttle commander, the statement said.