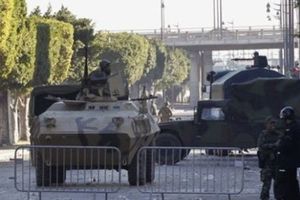 Violence continues to rage in various parts of Tunisia one-day after a historic revolution ousted president Zine El Abidin Ben Ali from power.
Parliament speaker Fouad Mebazaa was sworn in as the interim president on Saturday.
In a televised address, Mebazaa said all political parties including the opposition would be consulted in the country's new political atmosphere.
"All Tunisians without exception and exclusion must be associated in the political process," he said after taking the oath. Under the constitution a new presidential election must be held within 60 days.
Soon after taking office, Mebazaa called on Prime Minister Mohammed Ghannouchi to form a unity government.