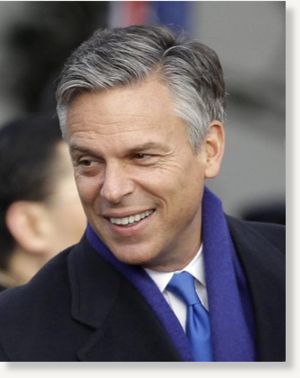 The U.S. is tweaking China for its online blocking of the American ambassador's name.
Searches for Ambassador Jon Huntsman's name in Chinese on a popular microblogging site called Sina Weibo were met with a message Friday that said results were unavailable due to unspecified "laws, regulations and policies."
Huntsman, a Republican, is leaving his post and is seen as a potential White House contender in 2012.
State Department spokesman P.J. Crowley said in a Twitter posting Saturday that "it is remarkable" that even before Huntsman leaves Beijing, "China has made him disappear from the Internet."