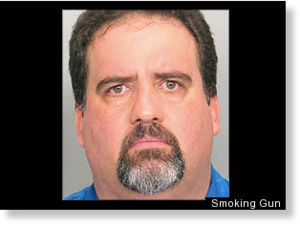 The TSA agent charged with assaulting a coworker who teased him about the size of his penis after it was exposed by a full-body scanner reached a plea agreement, reports
The Smoking Gun
.
Rolando Negrin, who was accused of striking fellow Transportation Security Administration employee Hugo Osorno with a police baton while demanding an apology, has agreed to attend anger management classes and write a letter of apology to Osorno.
The 46-year-old Miami resident must also perform 50 hours of community service and make a $100 charitable donation to Do The Right Thing of Miami in order to comply with the terms of a pre-trial program, which if completed, will dismiss the felony battery case, reports TSG.
According to the police report from the incident in May, Negrin told investigators that he "could not take the jokes anymore and lost his mind."