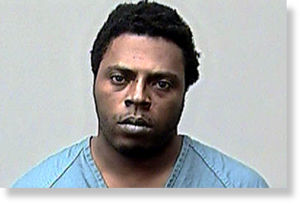 Two young brothers, ages 3 and 4, were found dead in a car in Wisconsin - and police have detained their mom's boyfriend in connection with their deaths.
David Hoem has not been charged, but is being questioned by authorities after his girlfriend reported her children missing Tuesday following a dispute with the 28-year-old, the
Journal Sentinel
newspaper reported.
"This is a very unstable guy," Madison Police Capt. Joe Balles said. "It was not really clear what had happened or what he had done."
The 22-year-old mother, whose name has not been released, first went to police Tuesday to file a domestic violence report against Hoem which involved a knife, WMTV News reported.
Afterward, she contacted the children's biological father, who had been watching the kids. She learned that Hoem had gone there to pick them up.
"It was not uncommon for this boyfriend to facilitate custody exchanges between the mother and the father of these two children," Balles said.