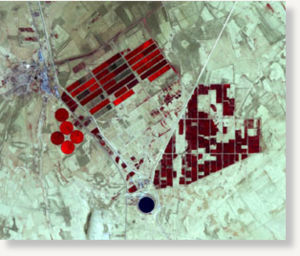 Libya warned on Sunday that NATO-led air strikes could cause a "human and environmental disaster" if they damaged the country's massive Great Man-Made River (GMMR) project.
Built at a cost of 33 billion dollars, the GMMR extracts water from deep beneath the Sahara desert at a depth of between 500 and 800 metres (1,600 to 2,500 feet), purifies it and transports it to the coastal cities of the north where most of the population is concentrated.
Engineer and project manager Abdelmajid Gahoud told foreign journalists in the ultra-modern control centre on the outskirts of Tripoli, that a "human and environmental disaster" was on the cards if the GMMR was hit.