Dramatic pictures have just been released of a major train incident in the Wenzhou region of eastern China.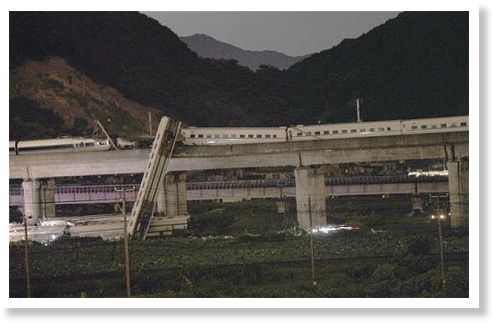 The Chinese D train derailed with two of its carriages falling off a bridge after being crashed into by another train, reports suggest. The number of casualties, however, is still unknown, according to the official Xinhua news agency.
The train, travelling from Hangzhou to Wenzhou, went off the rails in eastern China's Zhejiang province around 8:30pm (1230 GMT), it reported, citing local firefighting sources.
It is thought to have come to a halt on the bridge near Wenzhou when its power failed following a lightning strike. A second train collided from behind, pushing carriages of the D train off the bridge.