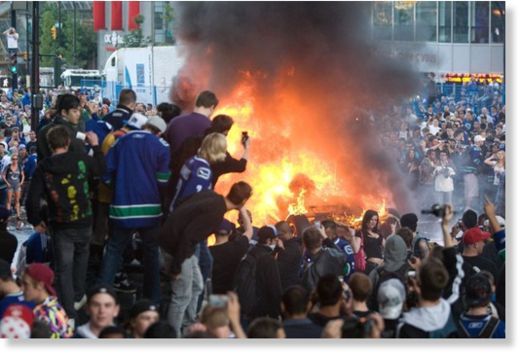 The same city that played peaceful host to an idyllic 2010 Winter Olympics showed a darker side Wednesday as a heartbreaking Stanley Cup loss sent furious hockey fans on a violent, liquor-fuelled rampage in downtown Vancouver.
Angry, drunken revellers ran wild after Wednesday night's 4-0 Game 7 loss to the Boston Bruins, setting cars and garbage cans ablaze, smashing windows, showering giant TV screens with beer bottles and dancing atop overturned vehicles.
For many, the ugly chaos added a vicious sting to the already bitter taste of defeat.
"This isn't what the Canucks are about," said Chad McMillan, 31, a Vancouver resident and lifelong Canucks fan.
"This isn't what their fans are about, this isn't what this city is about."
Tear gas mingled with the stench of acrid smoke and stale beer as riot police, truncheons drawn, moved in to quell the violence, pushing crowds away from the burning cars that were at the epicentre of the anger.
Later in the evening, police cars were also set aflame.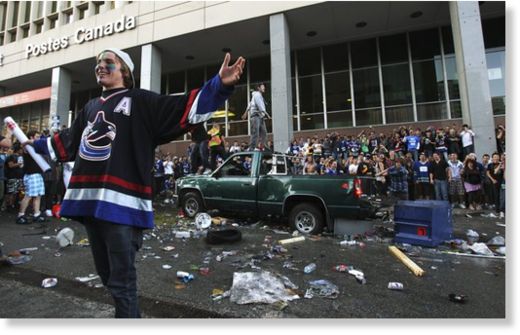 At one point, police were using flash-bangs - grenades that are designed to distract and disorient, rather than injure - to try to break up the mob, McMillan said.