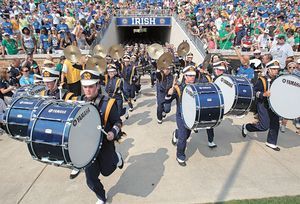 University of Miami debacle has exposed the sham of amateurism in sport that generates billions
One of autumn's great sporting shows has just begun. Last Thursday, at 6pm Eastern time, the Louisville Cardinals beat the Murray State Racers 21-9 in a televised game, and for the next four months, Americans will be transfixed by the raucous pageant of college football - that is, if they can escape the reek of what may be the biggest single scandal ever to hit a sport which has had more than its share of them.
Nevin Shapiro was a Florida businessman who operated a $930m (£580m) Ponzi scheme in the grocery business and is now paying for his crime in the federal penitentiary in Atlanta, Georgia. But that is not why for football cognoscenti he is now a household name.