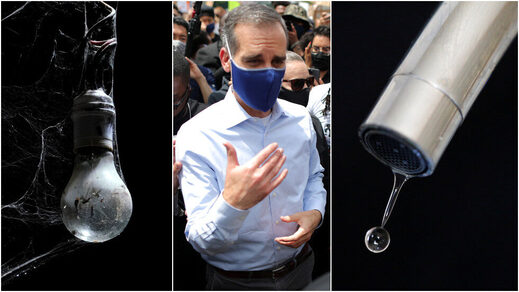 LA Mayor Eric Garcetti has warned that residents hosting large home gatherings can expect their water and power utilities to be cut, a sharp escalation of the city's strict Covid-19 measures amid a series of recent house parties.
Starting on Friday, Garcetti said that the city's Department of Water and Power (DWP) would shut off service to properties where there are "egregious" violations of local health orders, pointing to house parties in the Hollywood Hills and Calabasas in recent weeks, which he said were held in "flagrant" defiance of the law.
"While we have already closed all bars and nightclubs, these large house parties have essentially become nightclubs," the mayor said on Wednesday, vowing to treat residential homes the same as businesses that skirt health guidelines.
"You're breaking the law. Just as we can shut down bars breaking alcohol laws, in places that are in criminal violation, we can shut them down."
If Los Angeles police confirm violations have taken place after "repeat complaints,"
law enforcement will contact the DWP to cut service to the home in question, Garcetti said, noting that county health inspectors and other city officials would also be on the lookout for those hosting banned gatherings. Asked about the legality of the move by a local reporter, the mayor insisted it is "rooted in strong law," saying he had consulted with city attorneys.