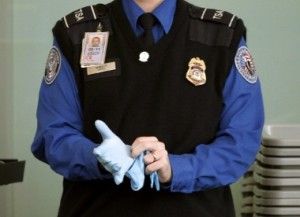 Rep. David Simpson (R-Longview) introduced a package of bills into the Texas House of Representatives on Tuesday that would
challenge the TSA's authority in a number of ways
. The first bill, HB 1938, prohibits full body scanning equipment in any Texas airport and provides for criminal and civil penalties on any airport operator who installs the equipment. The second bill, HB 1937, criminalizes touching without consent and searches without probable cause.
HB 1938 reads in part:
(b) An airport operator may not allow body imaging scanning equipment to be installed or operated in any airport in this state.

(c) An airport operator commits an offense if the operator fails to comply with Subsection (b).

(d) An airport operator who commits an offense under Subsection (c) is subject to a civil penalty in an amount not to exceed $1,000 for each day of the violation.