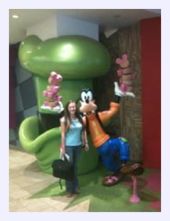 Travelers Plan To Boycott TSA's Latest Security Measure Aiming To Clog Security Lines
Orlando, Florida - The head of the Transportation Security Administration said the agency will look further into allegations that two male TSA workers picked a woman for additional screening because of her breasts.
Eliana Sutherland recently flew from Orlando International Airport and told Local 6 she felt the two male TSA workers were staring at her breasts and chose her for additional screening because of their size.
"It was pretty obvious. One of the guys that was staring me up and down was the one who pulled me over," said Sutherland. "Not a comfortable feeling."
Experiences like Sutherland's have been reported across the country, leaving many people to join a group planning to boycott the TSA's new full body scan in an effort to clog security lines on the day before Thanksgiving. Whether it's pat-downs or full-body scans, the changes are making some people question who gets chosen and why.