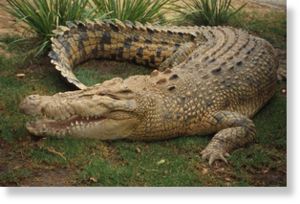 A wild crocodile swallowed a 10-year-old girl while she played in a river with her father in eastern Indonesia, the second death in the same place in two months, a local official said Friday.
The girl was swimming in Wailolong river on Thursday when the large crocodile suddenly appeared, swallowed her instantly and disappeared into the water, said Viktor Mado Waton, Lembata district head in East Nusa Tenggara province.
"They only found the girl's clothes three hours after the incident, some 200 metres (650 feet) away from the attack site," he said, adding that her family members were still trying to find the body.