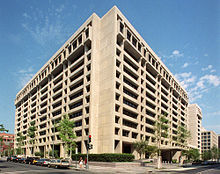 The International Monetary Fund stands ready to help riot-torn Egypt rebuild its economy, the IMF chief said Tuesday as he warned governments to tackle unemployment and income inequality or risk war.
Dominique Strauss-Kahn also said rising food prices could have "potentially devastating consequences" for poorer nations, and warned that Asia's fast-growing economies faced a risk of a "hard landing".
Overall, according to the IMF managing director, widening imbalances across and within countries were sparking tensions that threaten to derail the fragile global economic recovery -- and could even spark armed conflict.
As Egyptian protesters gathered in their thousands demanding the departure of President Hosni Mubarak, Strauss-Kahn said: "The IMF is ready to help in defining the kind of economic policy that could be put in place."