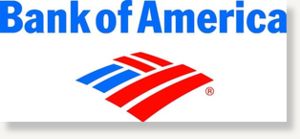 Bank of America Corp (BAC.N) has agreed to pay $410 million to settle lawsuits accusing it of charging customers with excessive overdraft fees, court documents show.
The largest U.S. bank by assets is among the more than two dozen U.S., Canadian and European lenders named as defendants in the class-action litigation, which in 2009 consolidated lawsuits filed across the country.
JPMorgan Chase & Co (JPM.N), Citigroup Inc (C.N) and Wells Fargo & Co (WFC.N) are among the other defendants named in the case, court records show.
Bank of America spokeswoman Anne Pace in an email said the bank has already changed its overdraft practices, eliminating fees for debit transactions and significantly lowering fees for customers who overdraw excessively.
She also said the Charlotte, North Carolina-based lender has "fully accrued funds" to cover the settlement.
Notice of the January 27 accord with Bank of America was filed on Friday with the U.S. district court in Miami. The settlement requires court approval.