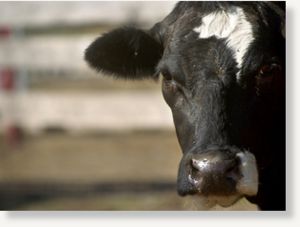 Billings, Montana - Five years after a cow dubbed the "Unsinkable Molly B" leapt a slaughterhouse gate and swam across the Missouri River in an escape that drew international attention, the heifer has again eluded fate, surviving the collapse of the animal sanctuary where she was meant to retire.
Molly B was among an estimated 1,200 animals removed from the Montana Large Animal Sanctuary and Rescue in recent weeks as part of a massive effort to bail out its overwhelmed owners.
Animal welfare groups said they were forced to euthanize dozens of starving and ill cattle, horses and llamas found on the 400-acre sanctuary in rural Sanders County.