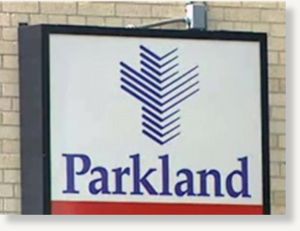 They are the critical care safety nets for North Texas: Parkland, Baylor, Methodist and Presbyterian Dallas. So, during Wednesday's rolling outages, why was the power cut to these vital hospitals?
Jorie Klein runs disaster management for Parkland Hospital, and is still upset that her hospital was included in the rotating outages. "We were not happy," she said. "You can't just go down for 15 minutes and come back up. It really does disrupt hospital care."
Because of the sensitive life-saving equipment, hospitals are considered "critical care facilities," and supposed to be exempt from rolling blackouts. That's exactly what Presbyterian Dallas was led to believe. "We were of the understanding that hospitals and other critical-care providers were not supposed to be affected by planned outages," said hospital spokesman Stephen O'Brien.
Oncor admits that a mistake was made. "We are sorry this happened. We are in a process of refining our processes, so in the unlikely event of future mandates for rotating outages, hospitals will be excluded," said Oncor spokeswoman Catherine Cuellar.