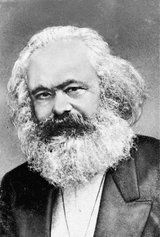 The International Monetary Fund says the "Age of America" will end in the ash heap of history in 2016, give or take a year or so, to be replaced by the "Age of China."
That's when the value of the Chinese economy will reach $19 trillion annually, shading ours by a few billion in petty cash. A decade ago, the Chinese economy was only a fraction of the size of America's. That was before we shipped our factories to China and the Democrats and Republicans in Washington discovered they could borrow money with abandon from the Chinese to finance FDR's famous formula of "spend and spend, elect and elect."
This news of imminent Chinese economic superiority - the triumph of Adam Smith over Karl Marx - should arm the old men in Beijing with the confidence to tolerate the growth of religious faith in their midst. But on Easter Sunday, the government turned the observance of Easter into the Chinese fire drill of yore and lore.