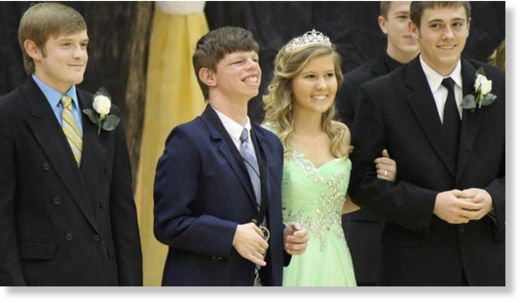 Three Tennessee homecoming king nominees made a unanimous and touching decision that no matter who won, they would give the crown to a beloved student with a genetic condition.
Students Jesse Cooper, Drew Gibbs and Zeke Grissom were all nominated for homecoming king at Community High School's basketball homecoming ceremony.
The teens got together and decided that the winner would turn over the honor to junior Scotty Maloney, who has Williams Syndrome, a neurological disorder that inhibits learning and speech.
"I've been blessed with so many things," Cooper
told
ABC News' Nashville affiliate WKRN-TV. "I just wanted Scotty to experience something great in his high school days."