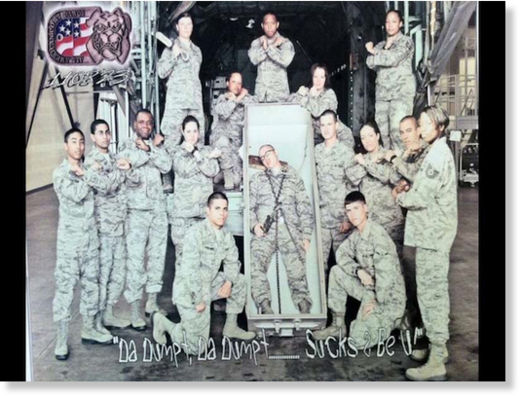 The Air Force has launched an investigation into a
controversial photo that shows several non-commissioned officers posing with an open casket
, in which a fellow airman poses with a noose around his neck and chains over his body.
The Air Force Times
received a copy of the photo over email, which includes the caption, "Da Dumpt, Da Dumpt .... Sucks 2 Be U." The casket is similar to those used to transport deceased U.S. soldiers home from the battlefield.
Air Force Secretary Michael Donley told the paper that investigators were mounting an inquiry of the grief the image might cause for families of fallen service members. "We take this matter seriously. [Air Education and Training Command] has initiated a commander directed investigation," Donley said in a statement.