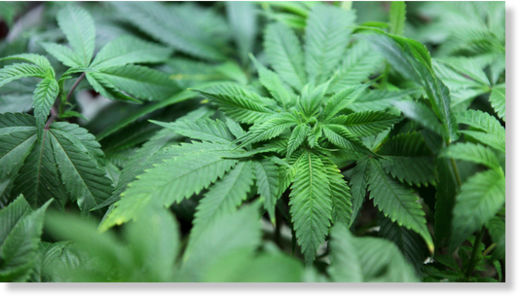 The number of US college students regularly smoking marijuana has reached the highest point since 1980, a new study has found. Daily or near-daily marijuana use was reported by 5.9 percent of college kids in 2014— up from 3.5 percent in 2007.
It means that one in every 17 college students surveyed by University of Michigan researchers for the 'Monitoring the Future' nationwide study smokes marijuana on a daily/near-daily basis, defined as use on 20 or more occasions in the prior 30 days.
The percent using marijuana once or more in the prior 30 days rose from 17 percent in 2006 to 21 percent in 2014. Use in the prior 12 months rose from 30 percent in 2006 to 34 percent in 2014. Both of these measures leveled in 2014, according to the study. The annual survey has been reporting on US college students' substance use of all kinds for 35 years.
"It's clear that for the past seven or eight years there has been an increase in marijuana use among the nation's college students," the study's main author Lloyd Johnston said. "And this largely parallels an increase we have been seeing among high school seniors."
Researchers attribute the increase to the fact that marijuana use has recently come to be perceived as dangerous by fewer adolescents and young adults. While 55 percent of all high school graduates aged between 19 and 22 saw regular marijuana use as dangerous in 2006, only 35 percent considered it as such by 2014.