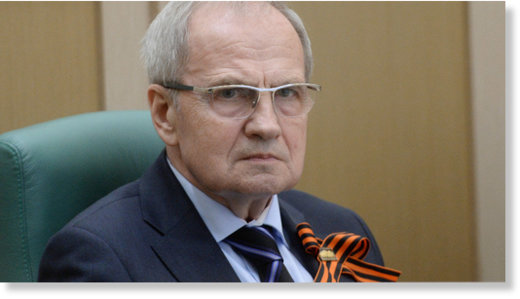 The chairman of the Russian Constitutional Court has said that Barack Obama's statements about American exceptionalism were very similar to propaganda used by Nazi Germany and equally dangerous to world peace.
"The idea of specialness, exceptionality and unique rights of the American state and American people has been used in US internal political rhetoric for quite a while, but in the recent years it is being actively and persistently offered in US foreign policy documents and public speeches on international politics delivered by US officials," Judge Valery Zorkin said at the St Petersburg international legal forum on Thursday.
"Any unbiased and educated person would see that this statement by Obama is an almost exact copy of leading politicians and propaganda specialists of the Third Reich, including Adolph Hitler... In essence, Obama is using the exact same thing that Nazi bosses said about the German exceptionalism when they started the world war," he added.
The judge also said that in his view the exceptionalism concept had direct influence on the modern US concepts of military planning and these concepts see the main objective of all activities as reaching such degree of military might that the United States remains out of reach of other nations, on land, sea, in air and in space.