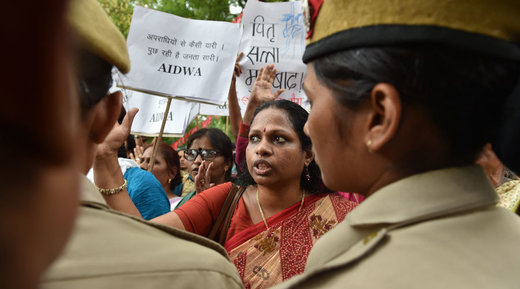 A teenage girl's body has been found hanging from a tree in northern India after she was raped, allegedly by three men. The attackers strangled her and hanged the body to make it look like the girl had killed herself, police said.
The incident took place on Friday when the 15-year-old girl went missing, with her body later found hanging from a tree outside the village on Saturday, AFP
reported
, citing local police superintendent Salik Ram Verma.
The 15-year-old allegedly left her home in the Bahraich district of India's Uttar Pradesh state at night when her family was fast asleep and went to meet one of the men. When she came to the meeting place three men were waiting and attacked her.
"When the girl resisted their bid, she was raped and later strangled. To make it look like a case of suicide, they hung her body from a tree and left the spot,"
superintendent Verma added.