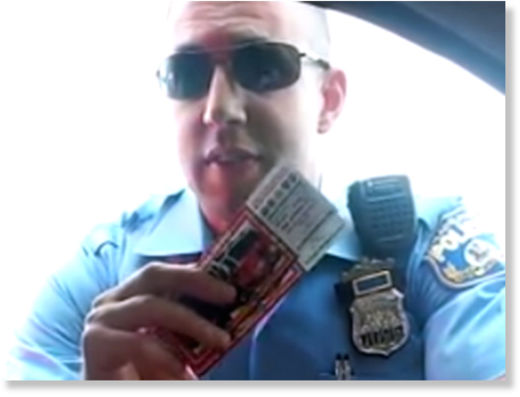 "EITHER YOU buy these or I take your car, 'cause it's unregistered."
Officer Matthew Zagursky didn't mince words Thursday when he flashed tickets to the Hero Thrill Show, a fundraiser that supports the families of fallen officers and firefighters, to two men after pulling them over.
And yesterday, hours after a recording of that exchange went viral, Commissioner Charles Ramsey didn't either.
"No part of that video is good," Ramsey said of the footage, which also shows Zagursky spouting homophobic slurs. "It's just bad all the way around."
Ramsey said Zagursky, 32, has been pulled from North Philly's 24th District and placed on administrative duty as the Internal Affairs Bureau investigates the video, posted to Facebook by a user named "Rob Stay Faded."
"He used the tickets as a lever to not do his duty; that's extortion," Ramsey said of Zagursky. "Whether or not it's criminal is a decision above my paygrade."