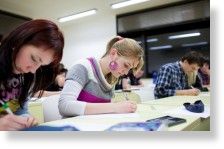 If your child hasn't received the whooping cough vaccine, he or she is now banned from attending class at many California schools. Despite legitimate religious or personal health reasons for rejecting the whooping cough vaccine, your child simply cannot attend class. Due to a law that requires all students entering grades seven through 12 be vaccinated, the San Francisco school district has begun sending home children who do not have proof of receiving the whooping cough vaccination.
Proof of vaccine ineffectiveness
Why are schools afraid of
unvaccinated
children spreading the disease to
vaccinated
children if the whooping cough vaccine is truly effective? How could an unvaccinated child spread the disease to someone who has already received the whooping cough vaccine?
Interestingly enough, scientists have found that vaccinating against the whooping cough is actually an ineffective waste of money. In fact, widespread vaccination of adults against whooping cough (pertussis) would do almost nothing to reduce infection rates among unvaccinated children according to a
study
conducted by researchers from the University of Michigan and published in the journal
Science
.