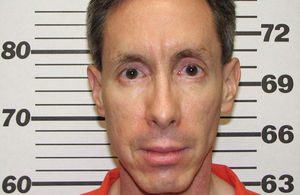 A Christian cult leader had 78 wives at a secret colony - with 24 of them underage girls, a court was told.
Warren Jeffs - who convinced his followers that he was God's spokesman on earth - faces 119 years in prison after he was convicted by a jury in Texas last week.
He was the leader at a remote colony where women were forced to dress in 19th-century outfits with hairdos similar to those seen in TV's Little House on the Prairie.
Jeffs, 55, was found guilty of sexually abusing a 12-year-old and 15-year-old girl.
When the jury came back from their deliberations, he thundered: "I, the Lord God of heaven, call upon the court to cease this prosecution against my pure, holy way.
"I shall send a scourge upon the counties of prosecutorial zeal to be humbled by sickness and death."