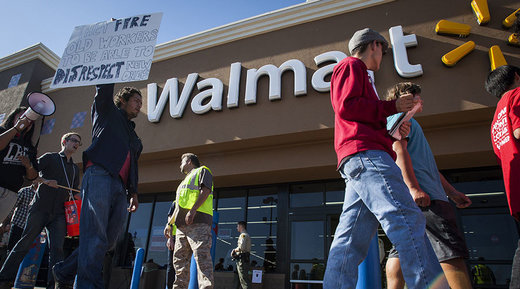 Walmart broke the law when it fired 16 employees for going on strike in 2013 and must now offer to re-hire them, a National Labor Relations Board (NLRB) judge has ruled. The retail giant has indicated it will appeal the decision.
The mega-retailer fired and disciplined workers at 29 stores for unexcused absences after they took part in a strike for better pay and working conditions in 2013.
But Administrative Law Judge Geoffrey Carter ruled on Thursday that
Walmart violated labor law by "disciplining or discharging several associates because they were absent from work while on strike," adding that the strike was protected under the National Labor Relations Act.
Carter also ruled that the chain must give the employees back-pay for lost wages. Workers must be made "whole for any loss of earnings and other benefits suffered as a result of the discrimination against them," he said.