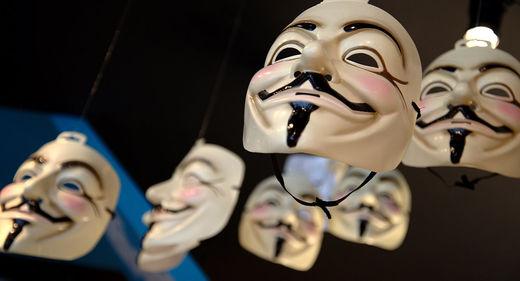 Anonymous hacktivists will independently search for those responsible for the Russian A321 aircraft crash in Egypt, a spokesman for the group said Tuesday.
Earlier in the day, Russian Federal Security Service head Alexander Bortnikov said a homemade explosive device with an equivalent of 1 kilogram of TNT on board the Russian A321 passenger plane was the reason for the accident.
"We will perform actions to reveal who made the attack,"stressed Alex Poucher a self-described member of the Anonymous group.
Anonymous is doing everything possible on the Internet to prevent the recurrence of such terrorist attacks, like a blast on board the Russian plane, Poucher noted.
"We are ready to take steps to counter the attack <...> 200 people have been killed, and no matter what their nationalities were, where they were from. Anonymous will not remain indifferent, won't just watch the attacks that take place in different parts of the world from the outside," he told the RT television channel.