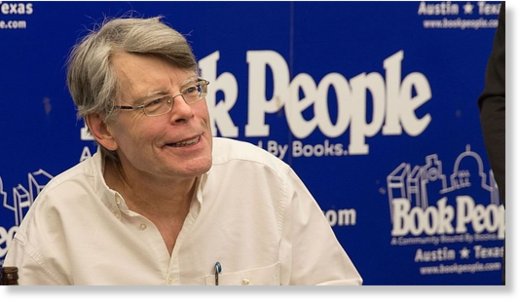 Stephen King is the master of horror — but even he has never experienced anything quite as horrific as Donald Trump.
That's the gist of an open letter that's doing the rounds Tuesday, signed by King and more than 600 of his fellow well-known American writers. The luminaries include Cheryl Strayed, Dave Eggers, Junot Diaz, Amy Tan, Mary Roach, Tobias Wolff, Richard Russo, Michael Chabon and Roy Blount, Jr.
"As writers, we are particularly aware of the many ways that language can be abused in the name of power,"
the letter
reads. "American history, despite periods of nativism and bigotry, has from the first been a grand experiment in bringing people of different backgrounds together, not pitting them against one another."
"The rise of a political candidate who deliberately appeals to the basest and most violent elements in society, who encourages aggression among his followers, shouts down opponents, intimidates dissenters, and denigrates women and minorities, demands, from each of us, an immediate and forceful response."