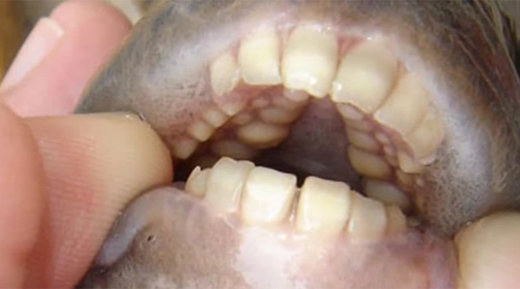 A tropical fish rumored to feast on male genitalia is being dumped by pet owners into Michigan lakes, and conservationists aren't happy about it.
The pacu fish is an all-devouring, or omnivorous, species native to South America and is closely related to the razor-toothed piranha.
According to the
Michigan Department
of Natural Resources, the month of July has become "synonymous with reports of anglers landing pacus" while fishing in the state's lakes.
They suspect pet-owners are discarding the fish when their tanks are no longer able to house the growing creature.