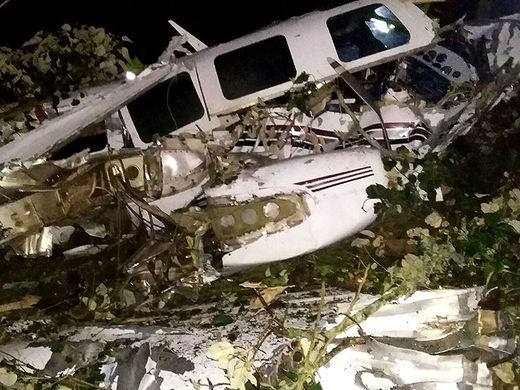 A small plane assigned to the crew of a movie starring Tom Cruise crashed in the Colombian Andes on Friday, killing two people including a Los Angeles-based film pilot and seriously injuring a third, the country's civilian aviation authority said.
An official with the aviation agency said Cruise was not on the aircraft.
The official said an American, Alan Purwin, was killed along with a Colombian, Carlos Berl. A third person on board, Jimmy Lee Garland, a pilot from Georgia, was rushed to a hospital in Medellin where he was in intensive care
.
The official said the twin-engine Piper Aerostar ran into bad weather late on Friday afternoon after taking off from the colonial town of Santa Fe de Antioquia for a short flight to Medellin. No emergency was reported to air traffic controllers.