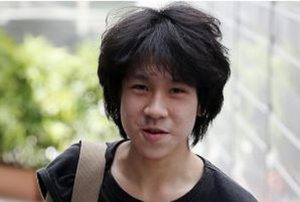 Singaporean Amos Yee fits the description of virtually every foreign-backed agitator used to target and undermine political orders worldwide as part of Washington's "soft power" toolkit.
He is a young individual who, at 18 years old, was not particularly bright in school and possesses no practical talent or skill with which to contribute to society. Incapable of achieving positive attention based on his merit, he has embarked on a life of seeking negative attention based on his ability to agitate, insult and defame. Much of his behaviour bears the hallmarks of clinical narcissism and other forms of mental illness.
It is very likely that no one at all would have even heard of Amos Yee were it not for the constant attention provided to him by US and European media outlets as well as assistance provided to him by politically motivated "rights advocates" like Amnesty International. More recently, a US court has ruled that Amos Yee qualifies for political asylum in America.
An article published by
Quartz
titled, "A US judge has granted a Singapore teen blogger political asylum, calling him a "young political dissident"," would report:
A United States judge has granted asylum to Amos Yee, an 18-year-old blogger from Singapore, who has been jailed on two occasions for his public views on religion and politics. Yee came to the US in December under the visa waiver program and requested asylum before an immigration judge, expressing a fear of returning to Singapore.

Judge Samuel Cole approved his asylum, describing him as a "young political dissident" and saying that his "prosecution, detention and general maltreatment at the hands of Singapore authorities constitute persecution."