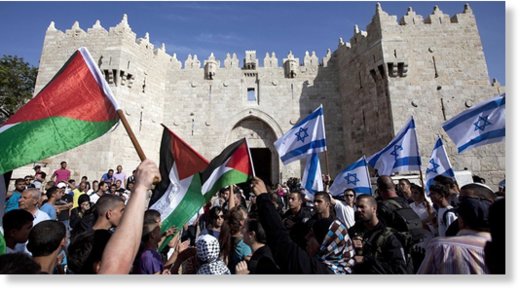 The actual rape victim, a young Palestinian under the age of consent, will face prison time for unlawfully entering Israel while the perpetrator walks away free after making false accusations.
On Monday, a mentally-ill Israeli woman admitted to police that her allegation that a Palestinian child raped her while another man filmed the incident in Tel Aviv was a lie.
The woman now says that she was in a consensual relationship with the child, who himself is below the age of consent, and that the story of rape was a fabrication developed by her family in an attempt to put an end to the relationship.
The young man and a second individual, who purportedly filmed the incident, were both charged under Israel's sex-crime ordinance, and for entering Israel unlawfully. Police have requested that a court in Tel Aviv release both individuals and the public defender's office is expected to seek the release of the second suspect, since the absence of a rape precludes his alleged recording of a crime.