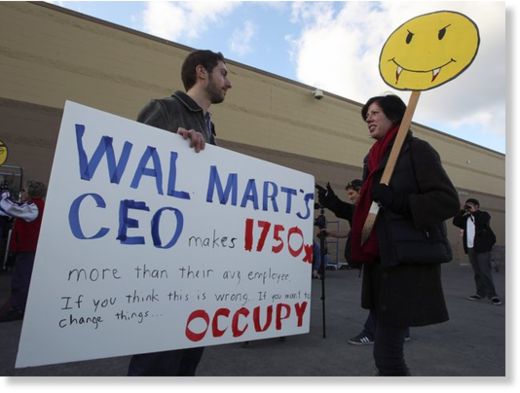 New York - California
In Los Angeles, city leaders hope the seven-week-old Occupy LA encampment will disband sometime next week. More than 480 tents were erected on the lawns of City Hall. The camp has remained largely peaceful since police and city officials established a relationship early on based on dialogue instead of dictates.
Thursday, activist Teri Adaju, 46, said she typically serves dinner to homeless people on Thanksgiving and knows that many at the Los Angeles encampment were just that.
In San Francisco, 400 occupiers at a plaza in the financial district were served traditional Thanksgiving fixings sent by the renowned Glide Memorial Church to volunteers and supporters of the movement fighting social and economic inequality.
"We are thankful that we are, first and foremost, in a country where we can protest," said the Rev. Cecil Williams, the founder of Glide and a fixture in the city's activist community.
Oakland police say that when a truck driver tried to deliver a portable restroom to protesters Thursday at Frank Ogawa Plaza, officers ordered the driver to leave because he had no permit. Police and about 150 protesters squared off; one person was arrested.