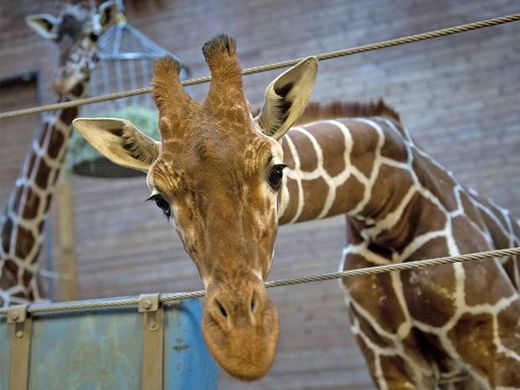 Revelation comes in wake of controversy over healthy giraffe put down in Copenhagen
Up to 5,000 healthy zoo animals - including hundreds of larger ones such as giraffes, lions and bears - are killed by zoos in Europe
every year,
it is claimed today.
The revelation comes in the wake of the international furore over the killing of Marius, a healthy 18-month-old giraffe, by Copenhagen Zoo. It has since been established that five of the animals have been put down by zoos in Denmark since 2012.
Across Europe, 22 healthy zebras, four hippos and two Arabian Oryx were also put down. The Oryx were killed at Edinburgh and London zoos in 2000 and 2001.
Several German zookeepers were prosecuted in 2010 for killing three tiger cubs at Magdeburg Zoo. However, some zoos, such as Twycross in Warwickshire, have a policy of not putting down healthy animals.