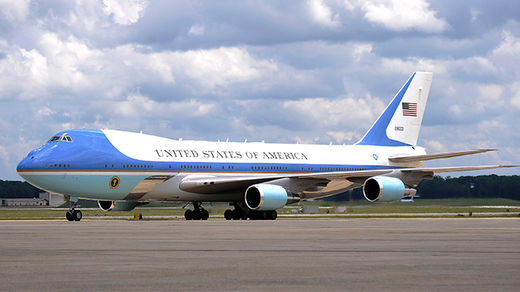 Hackers broke into the Wall Street Journal's Facebook page to claim that Air Force One possibly crashed over the Russian airspace rattling users' nerves.
While the world is still recovering from the shock of the Malaysia Airlines
plane crash
, a message on WSJ's Facebook page posted on Sunday morning came as yet even a worse stress for a few readers.
The fake "breaking news" report suggested that the American president's plane went down in Russia.
"US Air Force One crash feared as air traffic controller loses contact with pilot over Russian air space," read one of the posts on WSJ's page.