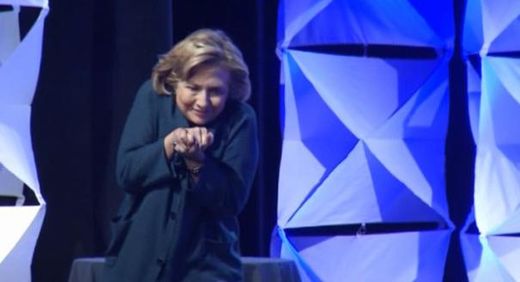 Want to protest a politician? Throwing a shoe is a time-honored way of showing offense.
Hillary Rodham Clinton's brush with an orange and black shoe in Las Vegas on Thursday wasn't her first with
flying footwear
.
In 2012, then-secretary of State Clinton's motorcade was pelted with shoes and tomatoes during a visit to Egypt after Mohamed Mursi was elected president. Shoes and a water bottle landed near the Clinton delegation's cars in Alexandria. Clinton's vehicle wasn't struck. Protesters were chanting "Monica, Monica," in a reference to former president Bill Clinton's affair with Monica Lewinsky. Others chanted, "Leave, Clinton," according to Reuters.