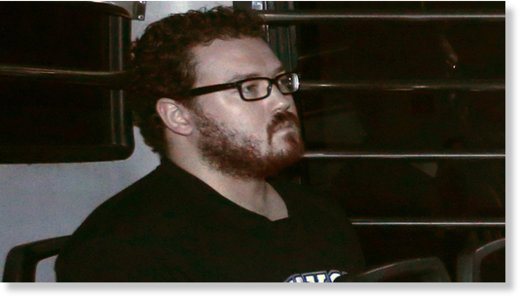 A British banker accused of murdering two Indonesian women who were found mutilated in his upmarket Hong Kong apartment attended a pretrial hearing on Thursday, ahead of his October trial.
Rurik Jutting, 31, was charged with murder after two women believed to be sex workers were found dead in his home.
The former Bank of America Merrill Lynch employee appeared much thinner than in his previous public appearance last October after he was charged.
Dressed in a button down shirt and accompanied by four police officers, Jutting listened attentively at the pre-trial hearing, which was closed to the public.