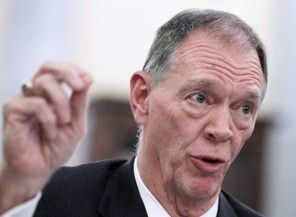 The head of the Federal Aviation Administration is on administrative leave after being charged with drunk driving Saturday night by Fairfax City police, according to the Department of Transportation.
FAA Administrator, 65, was arrested after being spotted driving on the wrong side of Old Lee Highway, according to the arresting officer.
Babbitt requested the leave and DOT officials are in discussions with legal counsel about Babbitt's employment status, according to an agency statement. Neither the White House nor the Department of Transportation learned of Babbitt's arrest until Monday afternoon, administration officials said.
Police pulled him over in the 3900 block of Old Lee Highway, about nine miles from his home in Reston at about 10:30 p.m. He was driving alone and cooperated with police, authorities said. Babbitt, 65, was taken to the adult detention center, where he was charged before being released on his own recognizance.