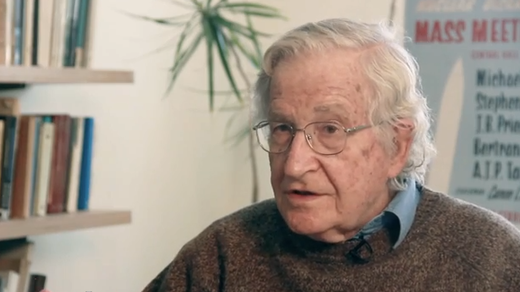 The United States waged a decades-long war against Catholics who practiced the teachings that got Pope Francis named as
Time
magazine's person of the year, said political philosopher Noam Chomsky.
He said that the 1962 Vatican II conference had restored the Gospels to the Roman Catholic Church for the first time since the 4th Century, when the Roman Empire took over Christianity as its official religion, and this had a profound effect on religious leaders in Latin America.
Chomsky said in an interview last week with social justice activist
Abel Collins
that priests or lay people set up groups with Latin American peasants to read the Gospels and encourage them to demand more rights from the region's military dictatorships - which became known as liberation theology.
"There is a reason why Christians were persecuted the first three centuries," Chomsky said. "The Gospels are radical - it's a radical text - that's a basically radical pacifism with its preferential option for the poor.