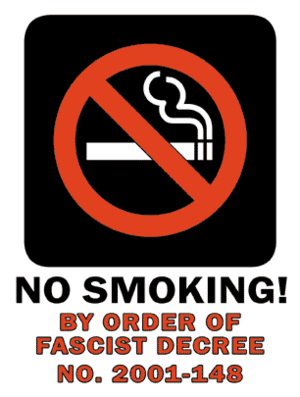 China has banned smoking in schools, state media reported on Wednesday, the latest step in a government drive to kick the country's pervasive tobacco habit.
Despite years of campaigning by health activists, China is the world's largest consumer of cigarettes and smokers can be spotted everywhere, even in schools and hospitals.
But with a huge public health burden looming ever larger, China has recently intensified efforts to stamp out smoking.
The State Council, or cabinet, is aiming for a nationwide ban on smoking in public places this year, and several cities have already introduced anti-smoking regulations.
But critics say authorities only enforce bans sporadically, if at all, and it is common to see people puffing away in front of no smoking signs.
The latest ban, imposed by the Ministry of Education, covers kindergartens, elementary and middle schools, and vocational schools. Universities must set up smoking areas and forbid lighting up in academic buildings.
Anti-tobacco efforts have been hampered by the country's powerful tobacco monopoly, health campaigners say, which pays hundreds of billions of yuan in taxes every year.