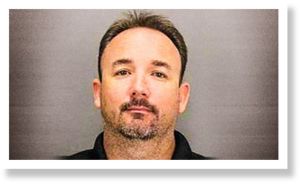 A San Jose police officer has been charged with sexually assaulting a woman who he had taken to a hotel following a domestic disturbance with her husband.
According to the
San Jose Mercury News
, officer Geoffrey Graves and four other officers were called to the woman's home on Sept. 22. The woman was a hotel maid, and told officers that she wanted to spend the night at a nearby hotel.
The woman told police that Graves drove her to the hotel, but then returned about 15 minutes later. The officer partially undressed himself and sexually assault the woman, the Santa Clara County District Attorney's Office explained at a press conference on Tuesday.