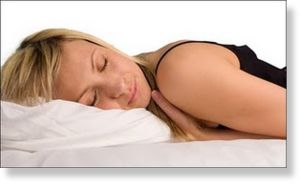 A British girl, who suffers from the rare Kleine-Levin Syndrome, is said to nod off to sleep for two months at a time.
Lily Clarke, 21, a student, has slept through university exams, Christmas, New Year and even her own 18th birthday party after falling asleep a few days before.
Her mum Adele, 47, said the condition came on in 2007 after the family went for a meal following a day's ice-skating.
"Before the food arrived Lily had fallen asleep in her chair. We couldn't wake her and had to carry her from the restaurant," the
Sun
quoted her as saying.