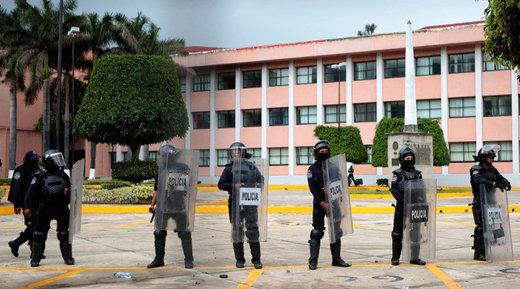 Three dismembered bodies placed in trash bags were discovered in front of Mexican government buildings in the southwestern state of Guerrero, while iceboxes with severed heads were placed nearby. The disturbing find has been linked to infamous gang wars.
The body parts were all inside big garbage bags and purposefully placed in front of local government buildings on Sunday morning local time. Later in the day, Mexico's police found three iceboxes in front of another building nearby. Each box contained a severed head inside, presumably from the same three bodies.
The severed body parts were reportedly placed there by one of the Mexican criminal gangs, known as Los Jefes, or The Bosses.
One of the boxes reportedly had a note inside. It issued threats to another local gang, which allegedly deals with extortion and carjacking.
Police have not yet been able to identify the bodies.