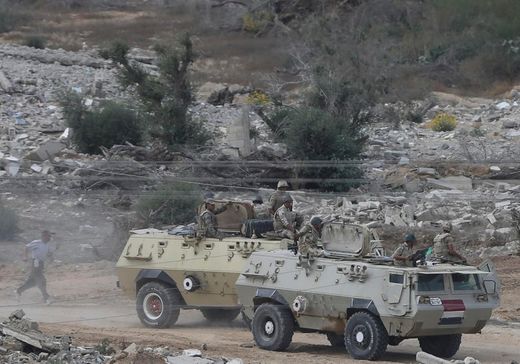 At least a dozen tourists and their guides have been killed in what is reported to be an accidental attack on their convoy by Egyptian security forces.
The tourists are reported to be Mexican and as many as ten other passengers in a convoy of four cars are said to have been injured.
A statement from Egyptian interior ministry said that while police and armed forces were pursuing "terrorist elements" they accidentally engaged with a tourist convoy.