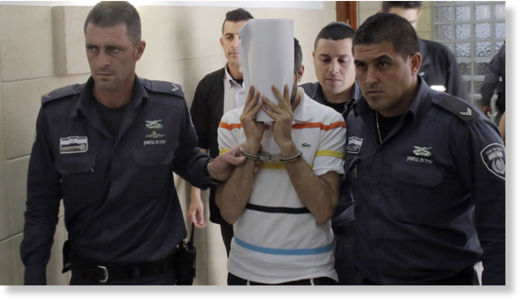 Thousands of Palestinians are brought before Israeli military courts each year on charges ranging from stone-throwing to illegal entry. Most end up in custody awaiting a verdict, the judicial process reduced to a "hollow formality," a rights group says.
The Israeli B'Tselem group has stated in its
41-page report
, based on 260 case files that with the exception of individuals accused of traffic violations, "remand is the rule rather than the exception. The military prosecution routinely asks for remand in custody and the courts approve the vast majority of the motions."
According to the group, most Palestinian defendants enter plea bargains simply because they may end up being in jail longer if they choose not to.
"Defendants know that if they go to trial while in custody - even if going to trial would mean eventual acquittal - they may spend more time behind bars than the prison sentence they would receive in a plea bargain. As a consequence the prosecution is seldom required to go through a full trial, in which it must present evidence to prove a person guilty,"
B'Tselem concludes in the report entitled 'Presumed Guilty: Remand in Custody by Military Courts in the West Bank'.
"In many cases the decision to arrest an individual effectively means a conviction. The case is decided at the time the remand is approved rather than on the basis of evidence against the defendant. When remand - a pre-trial decision regarding a person not yet convicted - is approved on a regular basis, the judicial process as such becomes a hollow formality," it adds.