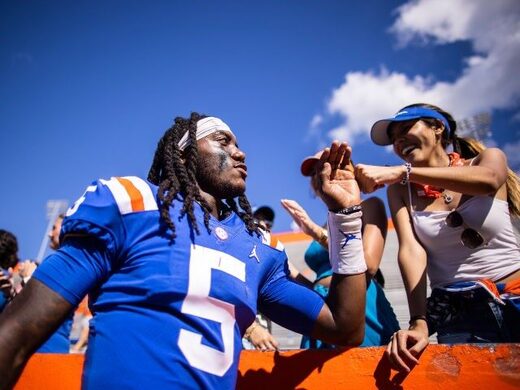 Students interviewed on the campus of the University of Florida appeared to overwhelmingly support racial diversity quotas in college admissions and hiring for the workplace — but when asked if they support diversity quotas in college football, the students suddenly disagreed. One student pointed out "just let the skill shine, and whoever's the best player deserves to be on the team."
"I think it's an absolute necessity," said one student in response to
Campus Reform
reporter Ophelie Jacobson's question about whether schools and the workplace should have diversity quotas.
"Absolutely, there should be more diversity in every single field," another student said, echoing the sentiments of the majority of students who answered the question.
But when Jacobson asked the students if they believed "college sports teams" should have diversity quotas, most of the students disagreed, stressing that it is important to prioritize "skill" above all else when you want to "win."