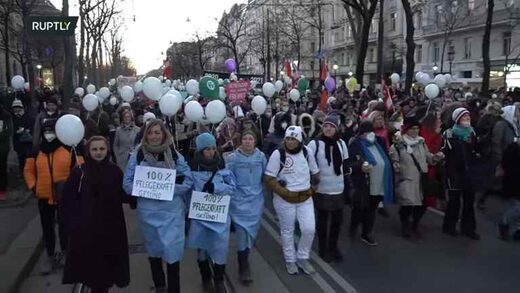 The Austrian government's plan to make vaccination against Covid-19 mandatory has sparked mass protests.
Thousands of Austrians took to the streets of Vienna to protest against an upcoming parliamentary vote to make Covid-19 vaccines mandatory, with demonstrators calling for the government to be replaced.
Protesters carried Austrian flags through the streets on Saturday as police in riot gear could be seen standing in a line nearby. "Face your guilt and turn back!" one banner read, while others accused Austria's right-wing ruling party - the Austrian People's Party (OVP) - of splitting the nation with its coronavirus policies.