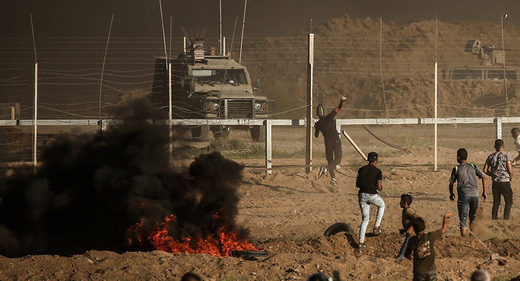 The Gaza Health Ministry reported Friday that two protesters were killed amid demonstrations along the Gaza border fence.
The protesters were throwing rocks and firebombs at Israeli troops, hiding behind clouds of black smoke of burning tires.
The Israeli Defense Forces responded with tear gas and live fire.
As the IDF stated, they "fired live rounds selectively according to standard operating procedures," adding that some Palestinians also threw improvised explosives at the fence and several others were spotted trying to infiltrate the Israeli territory.
​
Weekly Hamas Protest
The weekly protest led by Hamas was aimed to attract attention to the Israeli-Egyptian blockade, which was set after the militant group took control of Gaza in 2007. Apart of protests, Hamas has currently been holding meetings with Egyptian officials in Cairo, seeking a possible truce.