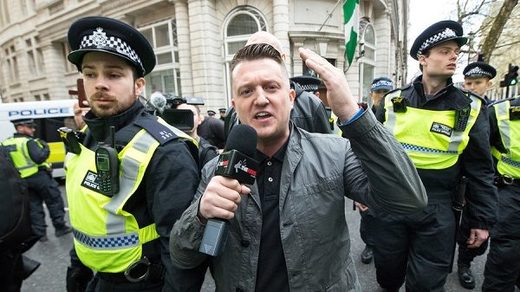 EDL leader-turned independent journalist Tommy Robinson has been arrested in Leeds after confronting defendants outside a courthouse as they entered to face trial over sexual abuse allegations.
Robinson and his team were producing a live video for social media as several of 29 defendants accused of child sex abuse and neglect entered the courthouse.
In a video posted to social media, Robinson - a self-modeled defender of free speech - can be seen arrested by a team of police officers. He is put in the back of a police van, with officers telling him that he was being arrested for "incitement" and"breach of the peace."
RT spoke to Robinson's producer, Caolan Robertson, about the confrontation outside of Leeds Crown Court and Robinson's subsequent arrest.