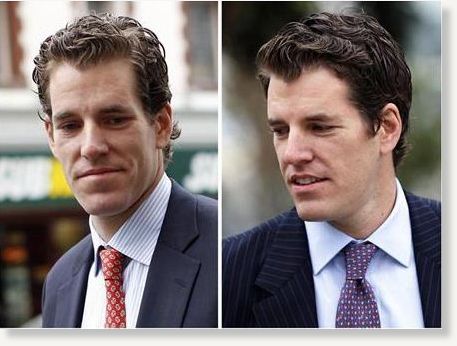 Mark Zuckerberg won a legal battle against former Harvard classmates who accuse him of stealing their idea for Facebook, but the feud made famous on the silver screen is not over yet.
Cameron and Tyler Winklevoss must accept a cash and stock settlement with Facebook that had been valued at $65 million, a U.S. appeals court ruled on Monday. Meanwhile, a New York man filed an amended lawsuit against Zuckerberg on Monday, citing a 2003 email in which Zuckerberg discusses an urgent need to launch his site before "a couple of upperclassmen" could launch theirs, an apparent reference to the Winklevoss twins.
The Winklevoss brothers argued their settlement with Facebook was unfair because the company hid information from them during talks. But the twins were sophisticated negotiators aided by a team of lawyers, 9th U.S. Circuit Court of Appeals Chief Judge Alex Kozinski wrote for a unanimous three-judge panel.
"At some point, litigation must come to an end," Kozinski wrote. "That point has now been reached."
An attorney for the brothers, Jerome Falk Jr., said on Monday his clients would seek a rehearing before a larger, "en banc" group of 9th Circuit judges.