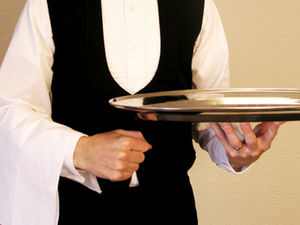 Excuse me, waiter. There is a fractured proximal phalanx bone in my soup.
A wealthy CEO is finding himself in hot water after he allegedly snapped at his waiter while dining at a swanky Florida county club - and then snapped the server's finger until it broke.
John Castle, the 76-year-old CEO of the Castle Harlan equity firm, could be facing charges after a waiter at the posh Palm Beach, Florida establishment Club Colette made claims that Castle went berserk after he brought him the check.