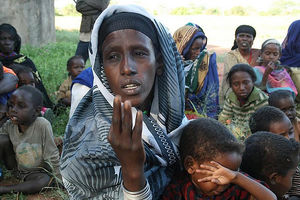 Addis Ababa: Ethiopia is forcing tens of thousands of people off their land so it can lease it to foreign investors, leaving former landowners destitute and in some cases starving, Human Rights Watch (HRW) said on Tuesday.
The Horn of Africa state has already leased 3 million hectares - an area just smaller than Belgium - to foreign farm businesses and the US-based rights group said that Addis Ababa had plans to lease another 2.1 million hectares.
The United Nations has increasingly voiced concern that countries such as China and Gulf Arab states are buying swathes of land in Africa and Asia to secure their own food supplies, often at the expense of local people.
HRW said that 1.5 million Ethiopians would eventually be forced from their land and highlighted what it said was the latest case of forced relocation in its report "Ethiopia: Forced Relocations Bring Hunger, Hardship."