Sylvie Zecca accuses pair of breaking law requiring people to help anyone in danger, after they let teenager walk away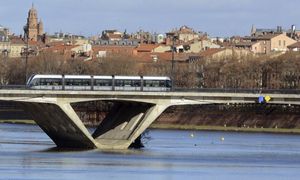 A grieving mother in France is to sue a couple who allegedly mocked and filmed her drunken son who was later found drowned.
Sylvie Zecca, a former police officer, says she wants to make an example of the pair, and accuses them of contravening a French law requiring individuals to help anyone in danger.
Her 19-year-old son, Vincent, disappeared after a night out in Bordeaux in March 2012. Three weeks later police divers retrieved his body from the Garonne river that runs through the city.
At first the family thought he had been murdered, as one of his credit cards appeared to have been stolen and used that evening. A police investigation concluded he had accidentally drowned after slipping into the Garonne while drunk.
After gaining access to the police file shortly before Christmas, Zecca announced she was suing the two passersby who told police they had seen her son.
The pair, who have not been named, told investigators the teenager was "very drunk ... near comatose".
Instead of helping him, the couple apparently laughed at him, filmed him with their smartphone and watched him walk off.