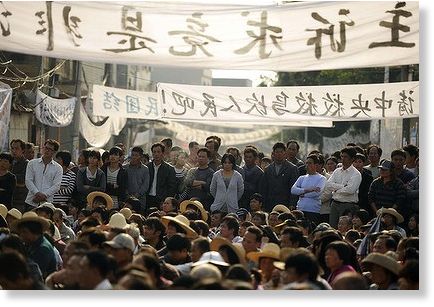 The first cracks have appeared in the resolve of Wukan, the rebel Chinese village that has defied a police siege for five days.
Wukan, about 150 kilometres east of Hong Kong, in Guangdong Province, rose up after the December 11 death of a villager while in police custody.
Local officials said Xue Jinbo, 42, died of heart failure. He was ''suspected'' of leading more than 400 villagers to ''vent their anger'' over a land dispute, the official Xinhua news agency said.
About 30 residents have gone over to the government's side, according to sources in the village, and are trying too persuade others to join them.
The group are offering rice and cooking oil, both increasingly scarce, to villagers who are willing to leave their signatures on a blank document that could be used to show support for the government's actions.