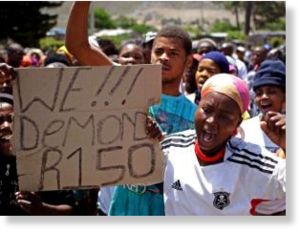 Prepare for the price of food to rocket following the 52-percent minimum-wage increase for farmworkers announced on Monday.
After negotiations with farmers, the Department of Labour and workers, Labour Minister Mildred Oliphant almost doubled the minimum wage from R69 to R105 a day, promulgated for a three-year period. During years two and three, wages would be increased by the consumer price index plus 1.5 percent.
However, she said, the wage did not amount to a "balanced daily food plate" for workers but her department and the Employment Conditions Commission were mindful of the findings of the Bureau for Food and Agriculture Policy report, which stated that the increase meant farmers "were unable to cover their operating costs or pay back borrowing".