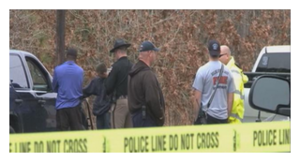 Boiling Springs Lakes, NC - A devastated family is claiming that when they asked police for help in calming down their frantic schizophrenic son, police officers came and killed him "in cold blood." When the 90-lb boy would not drop a tiny screwdriver, officers tased him repeatedly and shot him to death.
The incident occurred on the afternoon of Sunday, January 5th, when Mark Wilsey and his wife called police for assistance with their son, Keith Vidal, who was suffering from a "schizophrenic incident" and was disoriented. Vidal had obtained a screwdriver, which his parents say was tiny and could not have hurt anyone. Distressed over his disoriented state, his parents called the police to help calm him down and take away the screwdriver.
The Boiling Spring Lakes Police arrived at the home, as well as Brunswick County Sheriff's deputies.
Vidal's parents say they had tried multiple times in the past to get him treated for his mental illness, but had been unsuccessful. At eighteen years old, he weighed only 90 pounds.
The responding officers came into the Wilsey home and treated their son like a violent suspect.