Chinese police have arrested six people they suspect of taking part in a riot near the old Silk Road city of Kashgar, in the restive far western Muslim region of Xinjiang, in which 16 people were killed, the regional government said.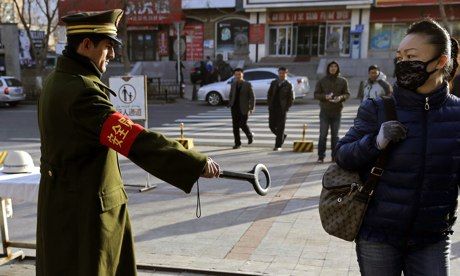 The arrests, reported by the Xinjiang government in a statement on an official news site late on Monday, came a day after Chinese police shot and killed 14 people during the riot. Two policemen were also killed.
The government statement called the incident "an organised, pre-meditated, violent terror attack".
"The gang repeatedly gathered to watch violent, terrorist videos, promoted extremist religious ideology, manufactured explosive devices and guns, conducted test explosions several times and planned to carry out violent terrorist activities," the Xinjiang government said.
China has previously called some of the violence in Xinjiang the work of Islamist militants plotting holy war.
On Monday, China's Foreign Ministry stopped short of directly blaming Islamist militants but said a "violent terror gang" attacked police with explosives.
The Xinjiang government said the "terror gang" made up of 20 members was formed in August and was led by a person they named as Hesen Ismail.