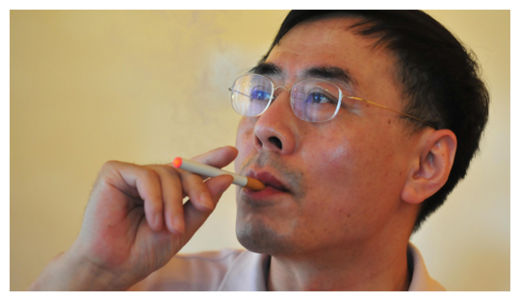 Bloomberg Expected To Sign Legislation
The New York City Council approved legislation Thursday to ban the use of electronic cigarettes from indoor public spaces where smoking is already prohibited.
E-cigarettes have been endorsed by celebrities, marketed in multiple flavors and are soaring in popularity.
Battery operated, the device heats up liquid nicotine and delivers a chemical-infused vapor. E-cigarettes are billed by many manufacturers as the cigarettes you can smoke anywhere, but that would no longer be true in New York City if Mayor Michael Bloomberg signs the bill, which he is expected to do.
Under the bill, e-cigarettes would be prohibited in the same places as traditional cigarettes and other tobacco products throughout the city. The ban would go into effect in four months, CBS 2′s Sonia Rincon reported. Businesses and restaurants would have another six months to put up signs indicating there is no smoking or "vaping" allowed.