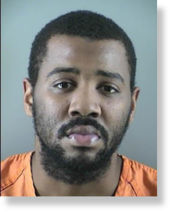 A Rochester, N.Y., pastor who was arrested Friday at his church will also face charges in Horry County stemming from a November robbery at the Carolina Forest Buffalo Wild Wings, police said
Upon his return to Horry County, Anthony Lee Drumgoole, 23, will be charged with kidnapping and robbery and four counts of financial transaction card fraud, according to Sgt. Robert Kegler of Horry County police. He has family ties in the city of Conway.
On Nov. 27, Drumgoole allegedly robbed a patron at knifepoint in the restaurant's bathroom and forced the victim to strip in order to keep him from giving chase.